Implementing Cisco Ip Routing
06/08/2019
Si conclude oggi un corso CCNP Route svolto a Milano presso la nostra sede di Viale Monza 7. Complimenti a tutti i partecipanti per il buon esito delle prove finali.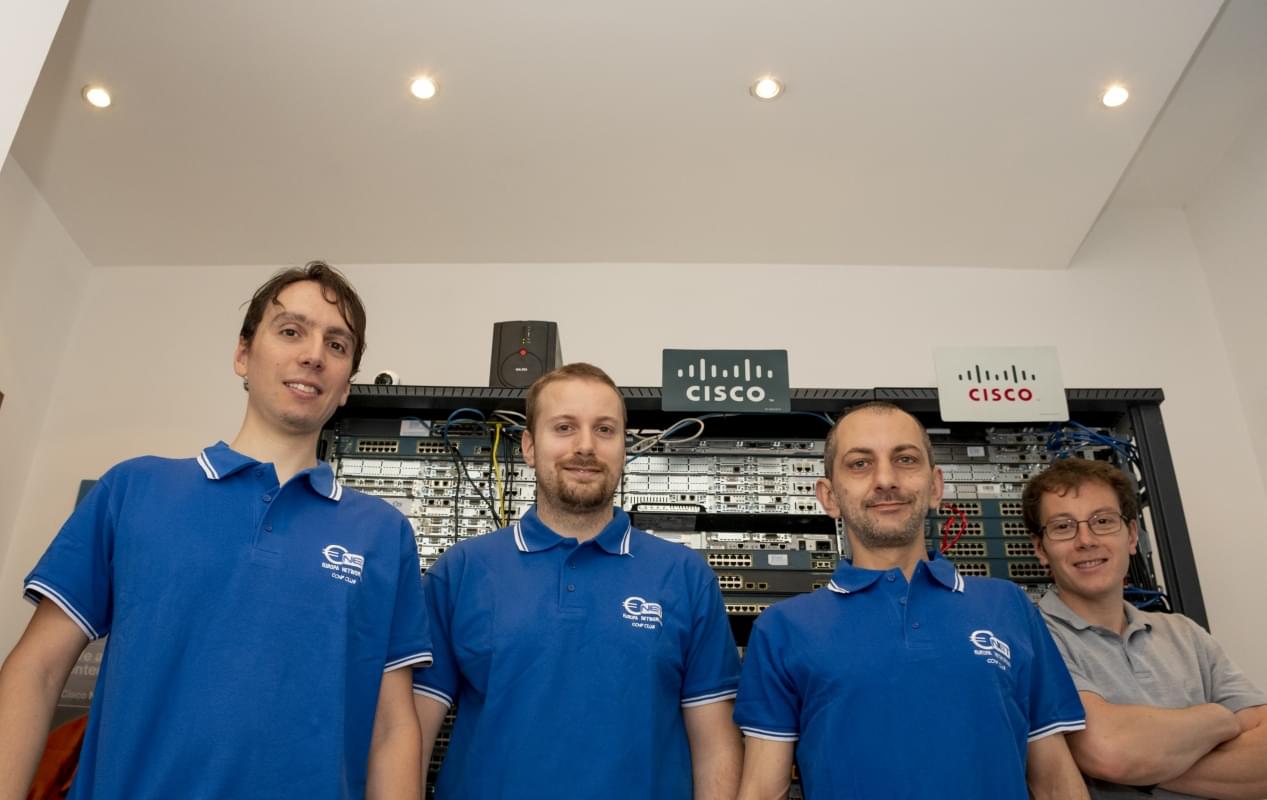 Il modulo CCNP Route affronta i seguenti argomenti: Cisco Express Forwarding Concepts; Implementing IPv4 and IPv6 Routing; Implementing DHCPv4 and DHCPv6; Implementing an EIGRP-Based Solution; Implementing an OSPF-Based Solution; Manipulating Routing Updates; Implementing Path Control; Implementing a BGP Solution for ISP Connectivity; Implementing a VRF Lite solution; Implementing GRE Tunnel and DMVPN solution; Implementing infastructure security based on AAA; Implementing Routing Facilities for Branch Offices and Mobile Workers; Implementing IP SLA, NetFlow, NTP, SNMP; Implementing NAT64 and NAT-PT.
Il corso prepara gli allievi al superamento dell'esame di Certifica Cisco 300-101 che può anche essere sostenuto presso il nostro test center autorizzato Pearson Vue.


Prossimo percorso CCNP previsto, in modalità BDL: 28 Settembre 2019
Distance Learning da Casa (Live Training): Lezioni Sabato mattina
Laboratori da Remoto: sabato pomeriggio guidato + 2 serate in settimana in autonomia
Questions & Answers Sessions- 1 sessione ogni 15 giorni (in presenza o a distanza)
+ 4 incontri in presenza presso l'academy: 28 settembre, 26 ottobre, 11 gennaio e 22 febbraio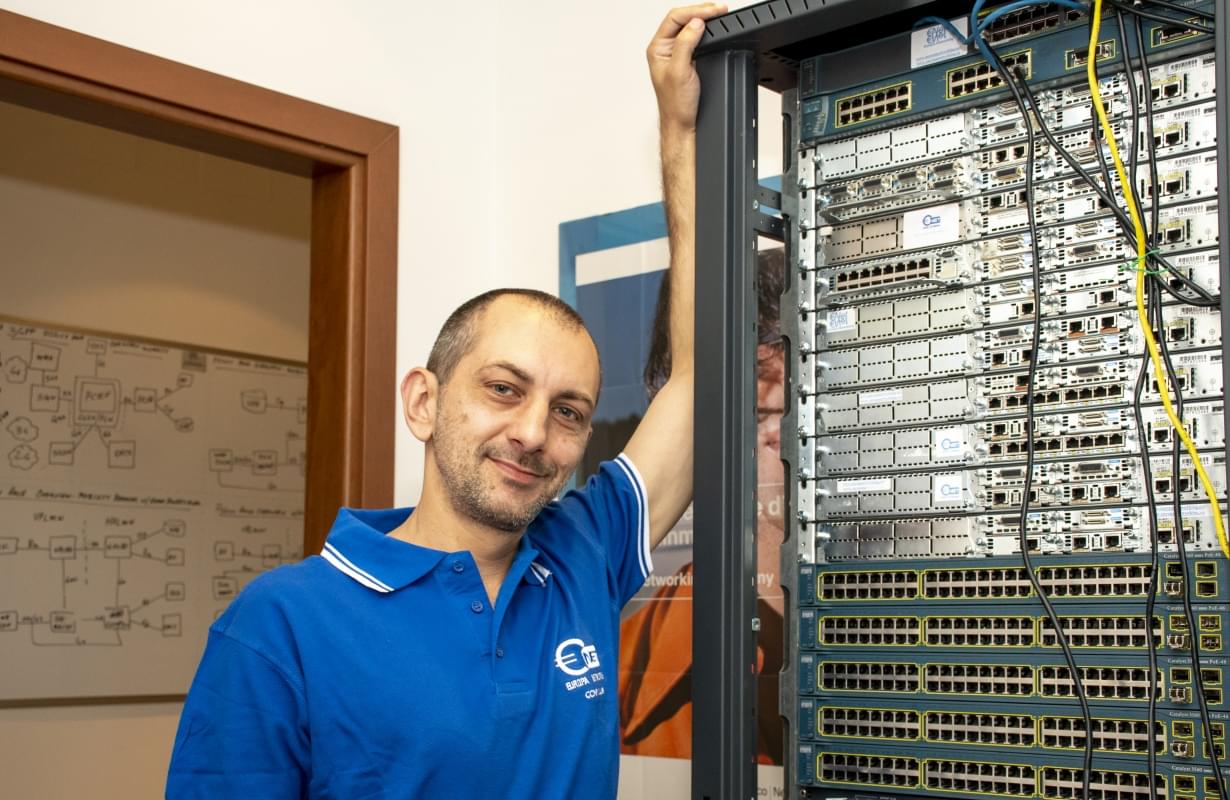 Date Previste:
inizio fine
| | | |
| --- | --- | --- |
| Switch | 28/09/2019 | 26/10/2019 |
| Route | 09/11/2019 | 11/01/2020 |
| Tshoot | 25/01/2020 | 22/02/2020 |
Prerequisito per i corsi CCNP: avere superato il CCNA 4 presso una Cisco Academy (o in alternativa avere superato l'esame industriale 200-125 al test center).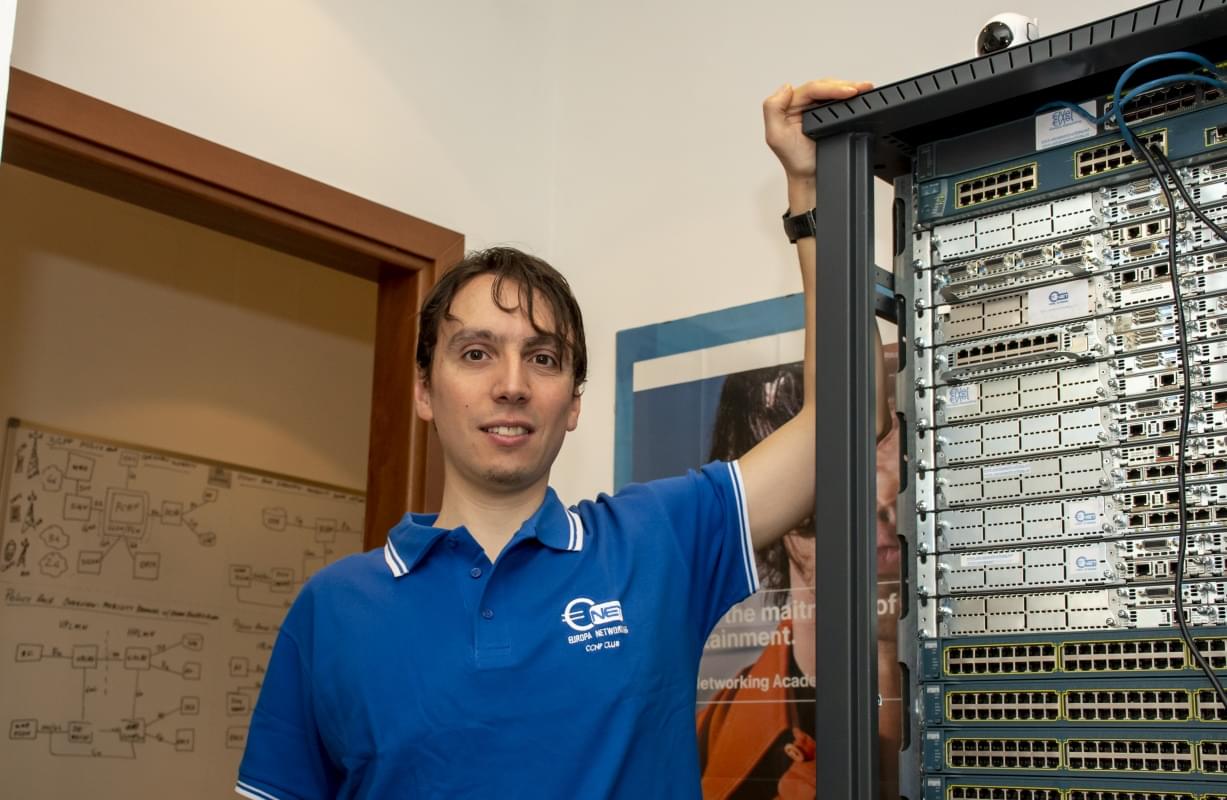 OPEN DAYs: Visita i nostri Labs - Presentazione dei percorsi formativi:
Mercoledì 19 Giugno h. 19:00 - 19:00 - Milano
Domenica 23 Giugno h. 10:00 - Bergamo
Sabato 14 Settembre h. 16:00 - Brescia
Siete benvenuti! (la partecipazione all'Open Day è gratuita; è gradita la prenotazione via mail)
Per informazioni: info@europanetworking.net
Back to news