Cisco SD-WAN
Cisco SD-WAN Operation and Deployment (SDWFND) v1.0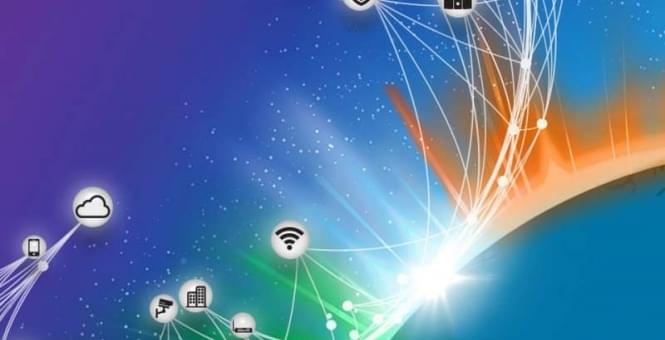 The Cisco SD-WAN Operation and Deployment (ENSDW) v1.0 course provides an overview of the Cisco® Software-Defined WAN (SD-WAN) solution and SD-WAN components. The course covers how to configure, operate, and monitor overlay routing in a secure extensible network. In addition, you will learn about policies and Quality of Service (QoS) in the SD-WAN overlay network.
Course Objectives
After taking this course, you should be able to:
Identify the various components and architecture of the Cisco SD-WAN solution
Deploy vEdge routers in a secure extensible network
Create templates to aid in the deployment and operation of the secure extensible network
Configure and verify overlay routing in the secure extensible network
Create simple policies to control traffic flow in the secure extensible network
SD-WAN Solution Components

SD-WAN Solution Overview
SD-WAN Components
Managing SD-WAN Components
Secure Extensible Network Deployment

Secure Control Plane Operation
Secure Control Plane Deployment
Secure Data Plane Operation
Cloud Deployments and Redundancy
SD-WAN Template Deployment

Templates Overview
Feature Templates
Device Templates
Attaching Devices to Templates
SD-WAN Overlay Routing

sOverlay Routing Overview
OMP Route Advertisements
OMP Route Redistribution and Network Segmentation
Configuring and Verifying Overlay Routing
SD-WAN Policies and QoS

Policy Overview and Framework
vSmart Policy Operation and Construction
Forwarding and QoS Overview
Configuring and Monitoring QoS Forwarding
Lab Outline
Manage and Monitor SD-WAN Components
Deploy and Verify SD-WAN vEdge Routers
Deploy SD-WAN Templates
SD-WAN Overlay Routing
Smart Policies
Expected Duration: 2 days.
Lessons comprise both theory and practical aspects and include:
• Live instructors' presentations at our facilities or based on BDL (Blended Distance Learning)
• Exercises and e-learning at networking academy web site
• Hands-on experience: exercises, case studies and troubleshooting on our lab equipments
| | | | | |
| --- | --- | --- | --- | --- |
| Courses | Beginning | End | Note | Fee |
| Cisco SD-WAN (ENSDW 1.0) | | | Open Admissions | € 1.500,00 |
Our prices are in Euros and don't include VAT/tax.
Our fees include in presence lessons (live presentations, exercises and troubleshooting in our real equipments lab);
Access to the curriculum on line and on line exams for the self study and Certificate of course completion.
Transport, accommodation, meals and other supplementary expenses are not included in the training fees.
The admissions will be confirmed by email.
Prerequisites:
Strong understanding of enterprise WAN design
Strong understanding of routing protocol operation, interior and exterior
Familiarity with Transport Layer Security (TLS) and IP Security (IPsec)
Application Form