CCNP Data Center - DCACI
Implementing Cisco Application Centric Infrastructure (DCACI) v1.0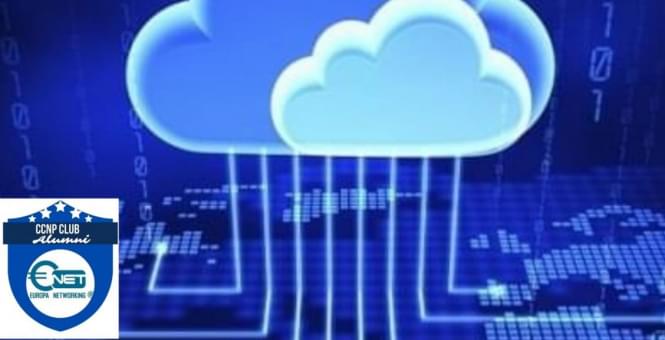 The Implementing Cisco Application Centric Infrastructure (DCACI) v1.0 course shows you how to deploy and manage the Cisco® Nexus® 9000 Series Switches in Cisco Application Centric Infrastructure (Cisco ACI®) mode. You will learn how to configure and manage Cisco Nexus 9000 Series Switches in ACI mode, how to connect the Cisco ACI fabric to external networks and services, and the fundamentals of Virtual Machine Manager (VMM) integration. You will gain hands-on practice implementing key capabilities such as fabric discovery, policies, connectivity, VMM integration, and more.

Course Objectives:
Describe Cisco ACI Fabric Infrastructure and basic Cisco ACI concepts
Describe Cisco ACI policy model logical constructs
Describe Cisco ACI basic packet forwarding
Describe external network connectivity
Describe VMM Integration
Describe Layer 4 to Layer 7 integrations
Explain Cisco ACI management features
Introducing Cisco ACI Fabric Infrastructure and Basic Concepts

What Is Cisco ACI?
Cisco ACI Topology and Hardware
Cisco ACI Object Model
Faults, Event Record, and Audit Log
Cisco ACI Fabric Discovery
Cisco ACI Access Policies

Describing Cisco ACI Policy Model Logical Constructs

Cisco ACI Logical Constructs
Tenant
Virtual Routing and Forwarding
Bridge Domain
Endpoint Group
Application Profile
Tenant Components Review
Adding Bare-Metal Servers to Endpoint Groups
Contracts

Describing Cisco ACI Basic Packet Forwarding

Endpoint Learning
Basic Bridge Domain Configuration Knob

Introducing External Network Connectivity

Cisco ACI External Connectivity Options
External Layer 2 Network Connectivity
External Layer 3 Network Connectivity

Introducing VMM Integration

VMware vCenter VDS Integration
Resolution Immediacy in VMM
Alternative VMM Integrations

Describing Layer 4 to Layer 7 Integrations

Service Appliance Insertion Without ACI L4-L7 Service Graph
Service Appliance Insertion via ACI L4-L7 Service Graph
Service Graph Configuration Workflow
Service Graph PBR Introduction

Explaining Cisco ACI Management

Out-of-Band Management
In-Band Management
Syslog
Simple Network Management Protocol
Configuration Backup
Authentication, Authorization, and Accounting
Role-Based Access Control
Cisco ACI Upgrade
Collect Tech Support
Calendars Courses
| | | | | |
| --- | --- | --- | --- | --- |
| COURSE | BEGINNING | END | NOTE | FEES |
| CCNP Data Center - DCACI | 01/31/2022 | 02/04/2022 | Open Admissions | € 3.500,00 |
| CCNP Data Center - DCACI | 04/04/2022 | 04/08/2022 | Open Admissions | € 3.500,00 |
| CCNP Data Center - DCACI | 07/04/2022 | 07/08/2022 | Open Admissions | € 3.500,00 |
Our prices are in Euros and don't include VAT/tax.
Fees include: Live instructors' presentations at our facilities, course material ( Cisco official Kits) and CLP Certificate of course completion.
Transport, accommodation, meals and other supplementary expenses are not included in the training fees.
Prerequisites:
Understanding of networking protocols, routing, and switching
Familiarity with Cisco Ethernet switching products
Understanding of Cisco data center architecture
Familiarity with virtualization fundamentals
Application Form