CCNA v1.0 (200- 301)
Implementing and Administering Cisco Solutions (CCNA) v1.0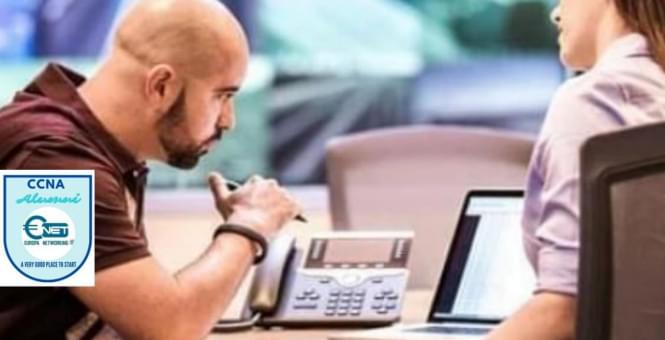 This course teaches learners how to install, operate, configure, and verify basic IPv4 and IPv6 networks. The course covers configuring network components such as switches, routers, and wireless LAN controllers; managing network devices; and identifying basic security threats. The course also gives you a foundation in network programmability, automation, and software-defined networking.
Implementing VLANs and Trunks

Routing Between VLANs

Introducing OSPF

Building Redundant Switched Topologies

Improving Redundant Switched Topologies with EtherChannel

Exploring Layer 3 Redundancy

Introducing WAN Technologies

Explaining Basics of ACL

Enabling Internet Connectivity

Introducing QoS

Explaining Wireless Fundamentals

Introducing Architectures and Virtualization

Explaining the Evolution of Intelligent Networks

Introducing System Monitoring

Managing Cisco Devices

Examining the Security Threat Landscape

Implementing Threat Defence Technologies

Securing Adminsitrive Access

Implemeting Device Hardening
Prerequisites:
Basic computer literacy; Basic PC operating system; Navigation skills; Basic Internet usage skills; Basic IP address knowledge.
Duration and structure:
5 days of Live Instructor Led lessons and Lab Exercises + 3 days of self-study remote access lab
| | | | | |
| --- | --- | --- | --- | --- |
| Course | Beginning | End | Note | Fee |
| CCNA v1.0 | 03/20/2023 | 03/24/2023 | In Progress | € 2.000 |
| CCNA v1.0 | 04/17/2023 | 04/21/2023 | Open Admissions | € 2.000 |
| CCNA v1.0 | 05/15/2023 | 05/19/2023 | Open Admissions | € 2.000 |
Application Form