CCNA Data Center - DCICN
Introducing Cisco Data Center Networking (DCICN)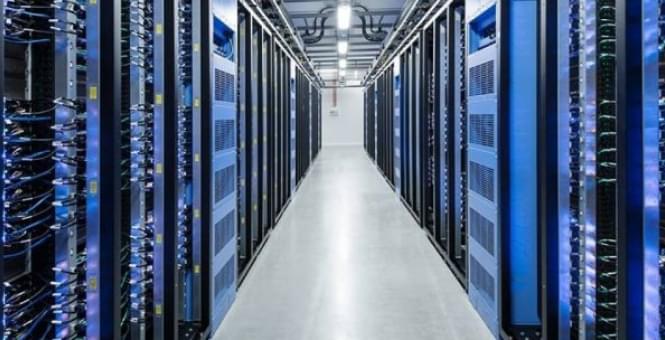 Introducing Cisco Data Center Networking (DCICN) v6.1 is a five-day instructor-led course is designed to help students prepare for the Cisco CCNA® Data Center certification and for associate-level data center roles. The course covers foundational knowledge, skills, and technologies including network protocols and host-to-host communication, data center networking concepts and technologies, data center storage networking, and Cisco Unified Computing System (UCS) architecture.
Course Objectives:
Describe and identify data center network protocols and host-to-host communication
Describe basic data center networking concepts and use the Cisco NX-OS command-line interface and implement VLANs, trunks, and port channels
Describe advanced data center networking concepts, implement multilayer switching, and perform basic configuration: protocols (OSPF, EIGRP, HSRP); AAA on Cisco NX-OS devices and secure remote administration; and access control lists
Describe and compare basic data center storage connectivity options and configure VSANs
Describe advanced data center storage and configure zoning, NPV mode, and NPIV on Cisco Nexus and Cisco MDS switches
Identify the components of Cisco UCS architecture and use the Cisco UCS Manager GUI
Module1: Network Protocols and Host-to-Host Communication
Module 2: Basic Data Center Networking Concepts
Module 3: Advanced Data Center Networking Concepts
Module 4: Basic Data Center Storage
Module 5: Advanced Data Center Storage
Module 6: Cisco UCS Architecture
Duration: 40 hours
Lessons comprise both theory and practical aspects and include:
• Live instructors' presentations at our facilities or based on BDL (Blended Distance Learning)
• Exercises and e-learning at networking academy web site
• Hands-on experience: exercises, case studies and troubleshooting on our lab equipments
Course location
Bergamo: Via Zelasco, 1
Milano: Viale Monza, 7, 4° Piano
Calendars Courses Milano
| | | | | | |
| --- | --- | --- | --- | --- | --- |
| COURSE | BEGINNING | END | NOTE | FEES | CLC |
| CCNA Data Center (DCICN) | 01/20/2020 | 01/24/2020 | Open Admissions | € 2.400,00* | 30 CLC |
Our prices are in Euros and don't include VAT/tax.
Fees include: Live instructors' presentations at our facilities, course material ( Cisco official Kits) and CLP Certificate of course completion.
Transport, accommodation, meals and other supplementary expenses are not included in the training fees.
Prerequisites:
Good understanding of networking protocols

Good understanding of the VMware environment

Basic computer literacy

Basic knowledge of Microsoft Windows operating systems

Basic Internet usage skills.

​
Application Form