CCNA Cybersecurity Instructor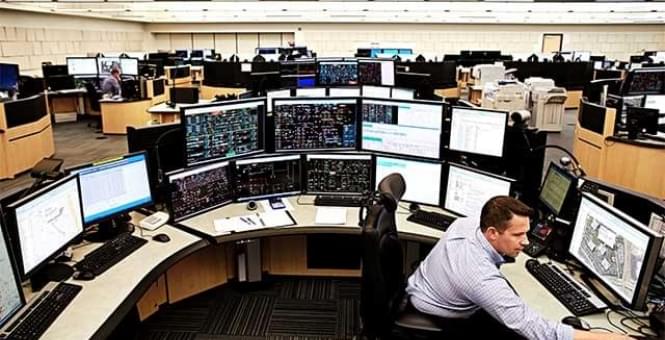 The CCNA Cybersecurity Operations course develops career-ready skills needed to detect, monitor, analyze, and respond to ever growing cyber threats world-wide. In this 70-hour advanced-level course, you learn about cybercrime, cyberespionage, insider threats, advanced persistent threats, regulatory requirements, and other cybersecurity issues facing organizations. You develop hands-on knowledge leveraging rich multimedia content and Cisco Packet Tracer activities. The course extends the cybersecurity material covered in Cybersecurity Essentials and prepares you for Cisco Cybersecurity Operations certification.
Cybersecurity and the Security Operations Center
Windows Operating System
Linux Operating System
Network Protocols and services
Network Infrastructure
Principles of Network Security
Network Attacks a deeper look
Protecting the network
Cryptography and the public key infrastructure
Endpoint security and analysis
Security Monitoring
Intrusion data analysis
Incident response and handling
At the end of the course instructors obtain the Cisco Networking Academy Certificate and get qualified to teach CCNA Cybersecurity courses.
We care about instructors!
Europa Networking is an Instructor Training Center.
Our training programs for Instructors:
Our instructors trainings include live presentations, remote access to our Cisco labs and
a dedicated team to assist Instructors in all their needs.
CCAI - Cisco Certified Academy Instructor: CCNP, CCNA, CCNA Security and It Essentials
Special trainig for Instructors of the Cisco Netwoking Academy Program for getting qualified to teach CCNP, CCNA and IT Essentials courses.
Our instructors are Network Engineers, Cisco certified and CCAI (Cisco Certified Academy Instructor) with trained methodological and teaching abilities.
Languages : our instructors are able to teach in English, Italian, Spanish and Portuguese.

About Europa Netwoking's Instructors: Our Instructors are certified technicians working in the networking field, actually are some of our students who decide to share with other people their knowledge. Each teacher is then completely aware of the study path to reach a specific certification and remembers very well which are the difficulties and can take advantage of his own experience as students, and professional, to accomodate students during their course.
USAs and UK NATO's Instructors
Our team will gladly provide any further information you may require.
We care about Instructors !
Fee: € 2.400 + VAT
Admission requirements: Candidates meaning to join the CCNA CCAI Course need to be related to a Cisco Networking Academy.
Admission must be submitted directly by your Cisco Networking Academy by email to info@europanetworking.net.
Application Form