CCAI CCNA v7.0 Instructor
Course Cisco Certified Academy Instructor CCNA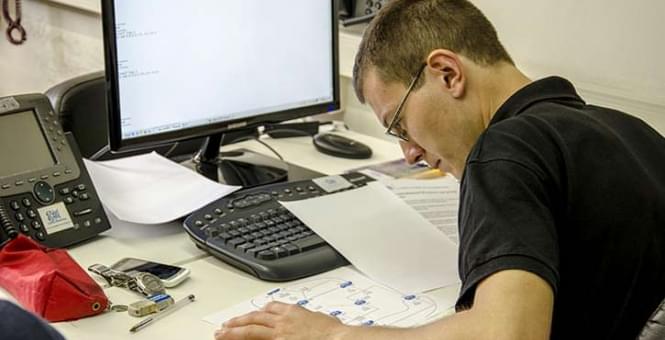 Europa Networking offers courses for the Cisco Networking Academy CCNA Instructors.

The courses are intended for academies that want to offer the new version of the CCNA v7.0 curriculum courses to their students. By completing a CCNA v7.0 instructor course, instructors are qualified to offer and teach courses in CCNA v7.0.

The courses can be taught in English, Portuguese or Italian. Participants instructors may also remote access the academy labs.

Instructors from all around the world can join our CCNA v7.0 Instructor courses and get their academies able to offer the new version of the academy curriculum CCNA v7.0 courses to their students.
The Cisco CCNA® v7.0 curriculum provides a comprehensive overview of networking; from fundamentals to advanced applications and services. It is based on a top-down approach to networking that is popular in many colleges and universities. This course emphasizes theoretical concepts and practical application, while providing opportunities for students to gain the skills and hands-on experience needed to design, install, operate, and maintain networks.
CCNA 1 – INTRODUCTION TO NETWORKS (ITN)
ITN introduces architectures, models, protocols, and networking elements – functions needed to support the operations and priorities of different kinds and sizes of organizations. You'll even get the chance to build simple local area networks (LANs) yourself. You'll have a working knowledge of IP addressing schemes, foundational network security, and be able to perform basic configurations for routers and switches.
CCNA 2 - SWITCHING, ROUTING, AND WIRELESS ESSENTIALS (SRWE)
This module focuses on switching technologies and router operations that support small-to-medium business networks, including wireless local area networks (WLAN) and security concepts. You'll perform basic network configuration and troubleshooting, identify and mitigate LAN security threats, and configure and secure a basic WLAN.
CCNA 3 – ENTERPRISE NETWOKING, SECURITY, AND AUTOMATION (ENSA)
The third module describes the architectures and considerations related to designing, securing, operating, and troubleshooting enterprise networks. It covers wide area network (WAN) technologies and quality of service (QoS) mechanisms used for secure remote access along with the introduction of software-defined networking, virtualization, and automation concepts that support the digitalization of networks.
At the end of every single module instructors obtain the Cisco Networking Academy Certificate and get qualified to teach CCNA courses.

Furthermore the CCNA curriculum prepares for the Cisco CCNA® network associate certification exam. CCNA is the industry standard, foundational certification for networking careers.

Europa Networking is an authorized Pearson Vue Test Center.
We care about instructors!
Europa Networking is an Instructor Training Center.
Our training programs for Instructors:
Our instructors trainings include live presentations, remote access to our Cisco labs and
a dedicated team to assist Instructors in all their needs.
CCAI - Cisco Certified Academy Instructor: CCNP, CCNA, CCNA Security and It Essentials
Special trainig for Instructors of the Cisco Netwoking Academy Program for getting qualified to teach CCNP, CCNA and IT Essentials courses.
Our instructors are Network Engineers, Cisco certified and CCAI (Cisco Certified Academy Instructor) with trained methodological and teaching abilities.
Languages : our instructors are able to teach in English, Italian, Spanish and Portuguese.

About Europa Netwoking's Instructors: Our Instructors are certified technicians working in the networking field, actually are some of our students who decide to share with other people their knowledge. Each teacher is then completely aware of the study path to reach a specific certification and remembers very well which are the difficulties and can take advantage of his own experience as students, and professional, to accomodate students during their course.

Our team will gladly provide any further information you may require.
We care about Instructors !
Fee: € 2.400 + VAT
Admission requirements: Candidates meaning to join the CCNA CCAI Course need to be related to a Cisco Networking Academy.
Admission must be submitted directly by your Cisco Networking Academy by email to info@europanetworking.net.
Application Form