CyberOps Associate 1.0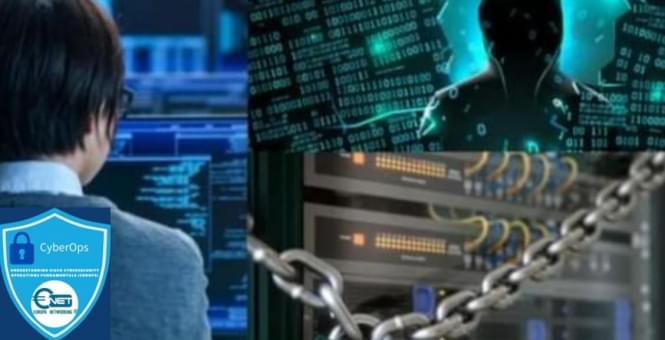 Today's organizations are challenged with rapidly detecting cybersecurity breaches and effectively responding to security incidents. Teams of people in Security Operations Centers (SOCs) keep a vigilant eye on security systems, protecting their organizations by detecting and responding to cybersecurity threats. CyberOps Associate v1.0 prepares learners to begin a career working as associate-level cybersecurity analysts within SOCs.
When you have completed CA, you will have gained the practical experience you need to prepare for the certification exam. This course aligns with the Cisco Certified CyberOps Associate (CBROPS) certification. Candidates need to pass the 200-101 CBROPS exam to achieve the Cisco Certified CyberOps Associate certification. The CBROPS exam tests a candidate's knowledge and skills related to security concepts, security monitoring, host-based analysis, network intrusion analysis, and security policies and procedures.
CyberOps Associate v1.0 (CA) contains 28 modules of content, labs, activities, videos and quizzes. Some of these labs use virtual machines to monitor and analyze cybersecurity threats.
Modules 1 - 2: Threat Actors and Defenders
Modules 3 - 4: Operating System Overview
Modules 5 - 10: Network Fundamentals
Modules 11 - 12: Network Infrastructure Security
Modules 13 - 17: Threats and Attacks
Modules 18 - 20: Network Defense
Modules 21 - 23: Cryptography and Endpoint Protection
Modules 24 - 25: Protocols and Log Files
At the end of the course you obtain the Cisco Certificate of Course Completions CCNA CyberSecurity Associate of the Cisco Academy Program.

Furthermore the course aligns to the industry exam topics Cisco Certified CyberOps Associate (CBROPS). Students can take their industry exams directly in our authorized Pearson Vue Test Center.
COURSE
BEGINNING
END
MODALITY
FEE
NOTE
CyberSecurity Associate v1.0
01/11/2022

02/22/2022

Evening Remote -

Tuesday and Thursday




(The last lesson in presence at our Academy)

€ 1.950 + IVA
Open Admissions
Application Form