CCNA course - Certification # 200-301
"a very good place to start"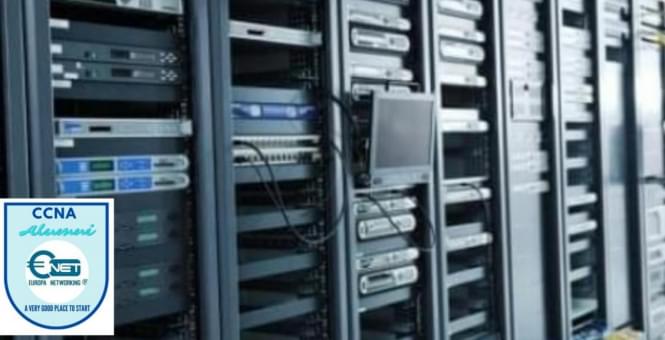 The Cisco CCNA® course provides a comprehensive overview of networking; from fundamentals to advanced applications and services. It is based on a top-down approach to networking that is popular in many colleges and universities. This course emphasizes theoretical concepts and practical application, while providing opportunities for students to gain the skills and hands-on experience needed to design, install, operate, and maintain networks.
CCNA 1 – INTRODUCTION TO NETWORKS (ITN)
ITN introduces architectures, models, protocols, and networking elements – functions needed to support the operations and priorities of different kinds and sizes of organizations. You'll even get the chance to build simple local area networks (LANs) yourself. You'll have a working knowledge of IP addressing schemes, foundational network security, and be able to perform basic configurations for routers and switches.
CCNA 2 - SWITCHING, ROUTING, AND WIRELESS ESSENTIALS (SRWE)
This module focuses on switching technologies and router operations that support small-to-medium business networks, including wireless local area networks (WLAN) and security concepts. You'll perform basic network configuration and troubleshooting, identify and mitigate LAN security threats, and configure and secure a basic WLAN.
CCNA 3 – ENTERPRISE NETWOKING, SECURITY, AND AUTOMATION (ENSA)
The third module describes the architectures and considerations related to designing, securing, operating, and troubleshooting enterprise networks. It covers wide area network (WAN) technologies and quality of service (QoS) mechanisms used for secure remote access along with the introduction of software-defined networking, virtualization, and automation concepts that support the digitalization of networks.
The course includes: Live Instructor Led (150 hours in presence or remote) + e-learning (about 130 hours to acess course material, take intermediate test and other exercises) .
Live Instructor Led
COURSE
BEGINNING
END
DAYS
SCHEDULE
NOTE
CCNA
09/27/2021
04/11/2022
Monday and Wednesday
19:00 - 22:00

Guaranteed Date

Open Admissions

CCNA
10/02/2021
03/12/2022
Saturday
09:00 - 18:00

Guaranteed Date

Open Admissions

CCNA
11/07/2021
03/27/2022
Sunday
09:00 - 18:00
Open Admissions

CCNA

01/18/2021

07/19/2021

Monday and Wednesday

19:00 - 22:00

Concluded
We are closed the following dates: 10/30/21 - 11/01/21; 12/04/21- 12/08/21; 12/23/21 - 01/09/22
* Live Instructor Led lessons. Students can take the intire course from home. When the emergency will be over, particpants may choose to continue on Live Instructor Led lessons or come to our academy.
Fee: € 1.800 + IVA
Our prices are in Euros and don't include VAT/tax.
Our fees include lessons (live presentations, exercises and troubleshooting in our real equipments lab);
Access to the curriculum on line and on line exams for the self study and Certificate of course completion.
Transport, accommodation, meals and other supplementary expenses are not included in the training fees.
The admissions will be confirmed by email.
Application Form