Davide - CCNP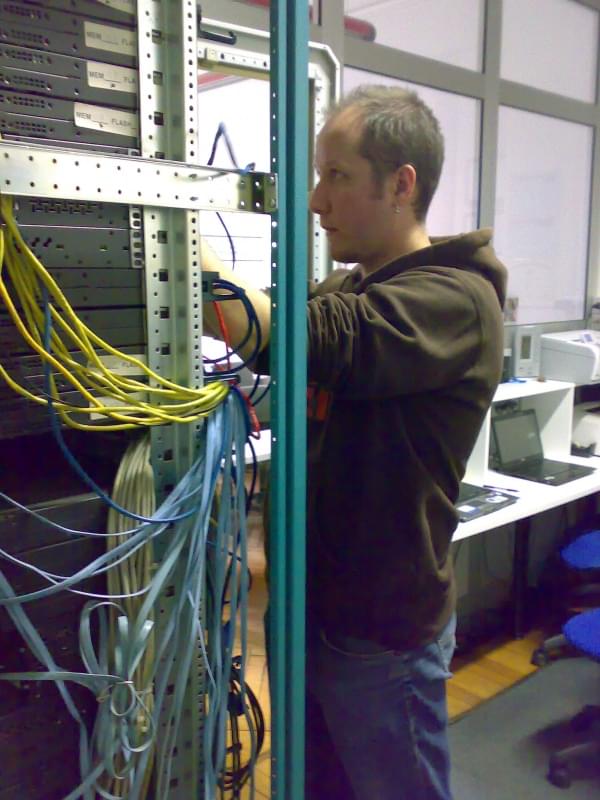 Davide is a CCNP Technician and share with us his enthusiasm for networking.
Despite his young age (25 years old), Davide has a lot of professional experience (he started to work as a typesetter when he was 16).

Davide's passion for computing and technology was so great to the point that his friends and former colleagues often told him: "You should really work with computers". And despite of having a good position in another field, he thought he could do better in IT. Davide was not yet focused on networking but he had already discovered networking and Cisco, he could soon realize its importance.

One day a friend told him about the CCNA course, and that is how a new chapter of the history of this person who then fell in love with networking started to be written. Davide was looking for a course that would allow him to study networking while keeping his job: it wasn't easy, because he used to work on shifts, including at night. Then Davide finally found a Saturday CCNA course on Cisco' site, visited our Academy and enrolled in the Saturday CCNA of Instructor Flavio. A beautiful period of study and hard work began ( "Sometimes I came directly to the course after the night shift ..."): he made new friends, got in touch with other student technicians, got instructors support ("Special thanks to Flavio and Rocco who always supported me "), and experienced hands-on activities on laboratories.

Exactly in six months (March 8 to September 8) Davide got the CCNA certification at our test center; then he attended all the CCNP courses. In the meantime, David learnt that a Service Provider was looking for a network technician. He sent his resume and a little more than a year after the beginning of CCNA, Davide became a networking professional.

Now he is working mostly with routers but also deals with other subjects treated in CCNP courses. And what about from now on? "The CCIE, when possible."

PS: Davide: "Thanks to Valeria and Laura who revised the publication of my story in Networking" Valeria and Laura: "Thank you, Davide, for your kindness and friendliness!"
Back to success stories