Michele - CCNP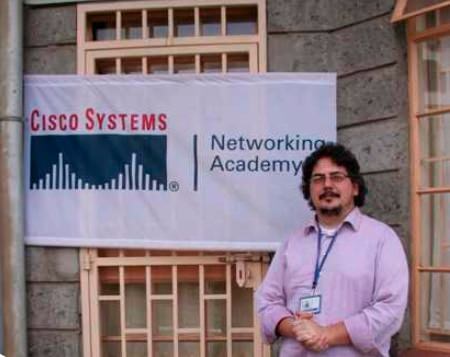 After high school, Michele La Rosa worked for about 5 years as IT technician until he found himself unemployed.

Then Michele worked as volunteer in Kenya for 4 long months. He got to know the country, became fond of it, and met his wife there. However, for the benefit of his young bride and himself, he decided to return to Italy to find a job.

After being back from Kenya, for some 3 months Michele tried to get a job as a PC technician, without success. "Nobody gave me any opportunity because I was unemployed" says Michele. Finally he found a temporary job as a bus driver for the disabled.

Not satisfied, Michele decided to invest in training and enrolled on the CCNA (Cisco Certified Network Associate) at the Europa Networking Academy in Bergamo. "Working as a driver was a temporary arrangement", Michele says. "I was interested in telecommunications specializations and to me Cisco's training seemed to be the only appropriate one."


Michele passed the CCNA certification exam one month before completing the course, and not even a week later he became responsible for the network of a multinational company specialized in doors. The passion for electronics and telecommunications did not diminish, quite the opposite: Michele first attended a wireless specialized course, and then the CCNP (Cisco Certified Network Professional).
After completing the courses and getting CCNP certification, Michele was hired to deal with large national networks. And that is not all: Michele received another call and was hired by Italtel.

In just 10 months Michele went from unemployed to employed with a good monthly salary. Now, Michele (30 years old) confesses: "My dream is to become specialized in technologies and obtain the CCIE (Cisco Certified Internet Expert), the highest among Cisco's certifications, and to return to Kenya as a telecommunications professional, to contribute to the development of that country, where I want so much to raise my family."
Back to success stories