Alberto - CCNP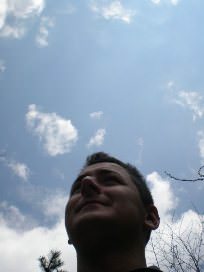 Alberto - ... working abroad on devices that a year ago I could not even dream about setting my eyes on (Of course I could not dream about configuring them)!

My name is Alberto Mischi, I was born in Verona 26 years ago and now I live and work in Brno, Czech Republic. Finding my way was hard: first I attended University without getting to love what I studied and thus did not obtain impressive results; then I worked as a sales clerk for a fashion shop; and finally I tried to get into the "Arma dei Carabinieri ", but after passing the initial tests, I was forced to give up due to unexpected health issues. As odd as it may seem, I feel fortunate that it happened…, since it forced me to take a break and develop one of my lifelong passions: IT. After undergoing medical treatment, I felt free again and luckily healthy, and I decided to go freelance in the IT area. But I did not feel fully satisfied with the specific work I was doing. I also felt that I needed another certificate besides the "Diploma di maturità classica".

So I started to get interested in the world of IT certifications, especially in those of the networking area. Actually, I had been interested in Networking infrastructure a long time ago, having already worked with this kind of configuration, but at a basic level with low performance devices and simple topologies. Then I thought that if I took a specialization course or training path, and got a certification, I would be qualified to work with much more complex topologies. By surfing the web I found the Europa Networking website and I didn't take much time to decide what to do: Cisco is one of the giants in the area with a large market share, the academy offers the possibility to practice with actual devices and it wasn't very far from my house.

Furthermore the opinions on blogs and forums were all positive, so…. I decided to attend the CCNA Saturday course that took six months – very intensive but also very fine months, with great classmates and a well-prepared and patient Instructor to say the least. At the end of the course, I got ready for the certification exam and after I passed it I decided to continue the path and take the CCNP. Finally, after about a year of study and practice, I found myself with a remarkable knowledge - CCNA, CCNP and the desire to find out how far I could go with these abilities (it was already an improvement in my activity as a freelance, since I was able to rely on my new knowledge). This desire was satisfied almost immediately, since I got a call for a job interview to work as a second-level network specialist at AT&T in Brno. I got the call while I was in the office. Luckily I was sitting down! After the initial interviews, I was called for others about technical subjects and all went smoothly with no problems, due to the well-learnt skills.

After one week I got the confirmation: from January I would be working abroad on devices that a year before I could not even dream about setting my eyes on (I certainly could not dream about configuring them)! It wasn't an easy path, so much energy, time and study were necessary, but it was certainly worthwhile…..and it was only the beginning: after gaining experience in the field, the natural evolution would be attending the CCIE Routing & Switching training to understand more complex concepts. I can only thank my CCNA and CCNP instructors, Daniele and Rocco, for their patience and passion for teaching, and Laura and Valeria for the support during the year I attended the classes in Bergamo.
Back to success stories