CCNA Service Provider - SSPO
Supporting Cisco Services Provider IP NGN Operations (SSPO)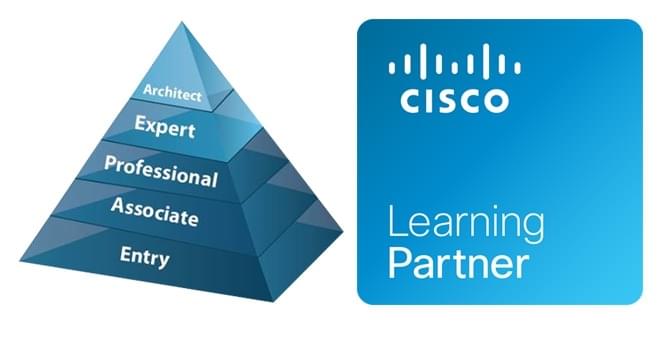 The Supporting Cisco® Service Provider IP NGN Operations (SSPO) Version 1.0 course is designed to introduce entry-level personnel to the service provider network operations environment, processes orientation, and management tools and methods and enables students to practice the primary job roles and tasks. The course is also intended to help prepare students for the CCNA: SP Operations certification exam. Cisco Certified Network Associate in Service Provider Operations (CCNA SP Operations) validates basic knowledge and skills of a Tier I support engineer in a prescriptive troubleshooting environment within a carrier-class IP Next-Generation Network (NGN) core infrastructure.
Course Objectives
Upon completion of this course, you should be able to meet these overall objectives:
Describe service provider NGN technology trends and their effect on operational environments
Describe the various NMS tools available to monitor networks and network devices
Implement incident (event) management procedures
Demonstrate fault management procedures
Describe the configuration management process
Demonstrate change management procedures
Identify performance management procedures
Module 1: Introduction to the Service Provider NGN and the Operations Environment
Module 2: NMS Tools and Protocols
Module 3: Incident Management
Module 4: Fault Management
Module 5: Configuration Management
Module 6: Change Management
Module 7: Performance Management
Expected Duration
40 hours.
Lessons comprise both theory and practical aspects and include:
• Live instructors' presentations at our facilities or based on BDL (Blended Distance Learning)
• Exercises and e-learning at networking academy web site
• Hands-on experience: exercises, case studies and troubleshooting on our lab equipments
Course location
Milano: Viale Monza, 7 - Piazzale Loreto
Bergamo: Via Zelasco, 1 - Piazza della Libertà
| | | | | |
| --- | --- | --- | --- | --- |
| COURSE | START | END | FEES | NOTE |
| CCNA Service Provider (SSPO) | 10/02/2017 | 10/06/2017 | € 2.400,00 + Iva o 30 CLC | Open Admissions |
Prerequisites
The recommended knowledge and skills that a learner should have for the best learning outcome include:
- IP networking fundamentals; those topics supported by the ICND1 course
- Operations process knowledge, represented by eTOM and/or ITIL® training or recommendations
- Troubleshooting methodology knowledge or experience as applied to IP network environments
- UNIX and/or Linux operating system experience or general familiarity

Our prices are in Euros and don't include VAT/tax.
Fees include: Live instructors' presentations at our facilities, course material ( Cisco official Kits) and CLP Certificate of course completion.
Transport, accommodation, meals and other supplementary expenses are not included in the training fees.
​The admissions will be confirmed by email.
Application Form