CCNA Security IINS
Implementing Cisco IOS Network Security (IINS v3.0) certification exam (210-260 IINS v3.0)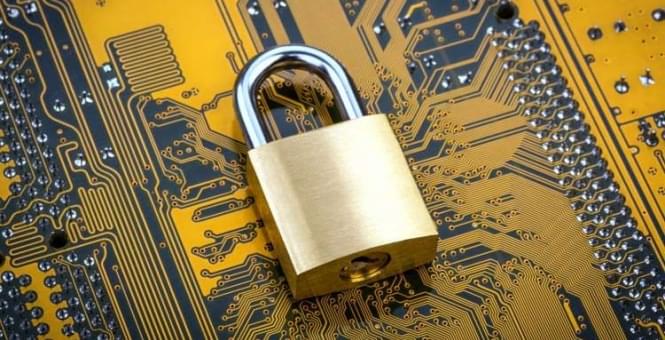 Implementing Cisco IOS Network Security (IINS) v3.0 is a five-day instructor-led course that is presented by Cisco Learning Partners to end users and channel partner customers. The content focuses on the design, implementation, and monitoring of a comprehensive security policy, using Cisco IOS security features and technologies as examples. The course covers security controls of Cisco IOS devices as well as a functional introduction to the Cisco ASA adaptive security appliance. Using instructor-led discussion, lecture, and hands-on lab exercises, this course allows students to perform basic tasks to secure a small branch office network using Cisco IOS security features that are available through web-based GUIs (Cisco Configuration Professional) and the CLI on Cisco routers, switches, and ASAs.
Obiettivi del corso
Upon completing this course, the learner will be able to meet these overall objectives:
Describe the components of a comprehensive network security policy that can be used to counter threats against IT systems, within the context of a security policy lifecycle.
Develop and implement security countermeasures that are aimed at protecting network elements as part of the network infrastructure.
Deploy and maintain threat control and containment technologies for perimeter security in small and midsize networks.
Describe secure connectivity strategies and technologies using VPNs, and configure site-to-site and remote access VPNs using Cisco IOS features.
Prerequisites
The knowledge and skills that a student must have before attending this course are as follows:
Skills and knowledge equivalent to those learned in Interconnecting Cisco Network Devices Part 1 (ICND1)
Working knowledge of the Windows operating system
Working knowledge of Cisco IOS networking and concepts
Common security principles
Common security threats
Cryptography concepts
Describe network topologies
Secure management
AAA concepts
802.1X authentication
BYOD
VPN concepts
Remote access VPN
Site-to-site VPN
Security on Cisco routers
Securing routing protocols
Securing the control plane
Common Layer 2 attacks
Mitigation procedures
VLAN security
Describe operational strengths and weaknesses of the different firewall technologies
Compare stateful vs. stateless firewalls
Implement NAT on Cisco ASA 9.x
Implement zone-based firewall
Firewall features on the Cisco Adaptive Security Appliance (ASA) 9.x
Describe IPS deployment considerations
Describe IPS technologies
Describe mitigation technology for email-based threats
Describe mitigation technology for web-based threats
Describe mitigation technology for endpoint threats
Real Labs: No more simulators! Here you learn with Real Labs! You have direct access to the lab equipments during the Classroom training and remote access during the distance learning training.

Lessons comprise both theory and practical aspects and include:
Live instructors' presentations at our facilities or based on BDL (Blended Distance Learning)
Exercises and e-learning at networking academy web site
Hands-on experience: exercises, case studies and troubleshooting on our lab equipments
Sedi dei corsi
Milano: Viale Monza, 7 - Piazzale Loreto
Bergamo: Via Zelasco, 1 - Piazza della Libertà
| | | | | | |
| --- | --- | --- | --- | --- | --- |
| COURSE | START | END | SCHEDULE | FEE | NOTE |
| Implementing Cisco IOS Network Security (IINS v3.0) | 12/02/2019 | 12/06/2019 | Intensive | € 2.400,00 + Iva (30 cisco credits CLC) | Concluded |
| | |
| --- | --- |
| Course | Fee |
| CCNA Security | € 2.400 + IVA |
Our prices are in Euros and don't include VAT/tax.
Our fees include in presence lessons (live presentations, exercises and troubleshooting in our real equipments lab);
Access to the curriculum on line and on line exams for the self study and Certificate of course completion.
Transport, accommodation, meals and other supplementary expenses are not included in the training fees.
Admission requirements: Students interested in this course should have completed CCNA 1-4, or the equivalents.
CCNA certification is also desirable; however, it is not a prerequisite.
The admissions will be confirmed by email.
Application Form