CCNA Cybersecurity Operations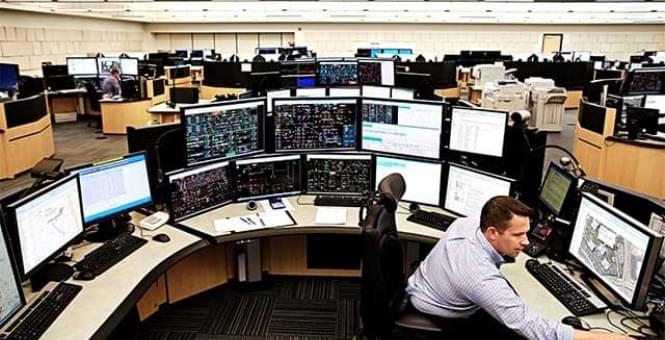 The CCNA Cybersecurity Operations course develops career-ready skills needed to detect, monitor, analyze, and respond to ever growing cyber threats world-wide. In this 70-hour advanced-level course, you learn about cybercrime, cyberespionage, insider threats, advanced persistent threats, regulatory requirements, and other cybersecurity issues facing organizations. You develop hands-on knowledge leveraging rich multimedia content and Cisco Packet Tracer activities. The course extends the cybersecurity material covered in Cybersecurity Essentials and prepares you for Cisco Cybersecurity Operations certification.
Deepen knowledge with real-world cybersecurity threat simulations which create opportunities for ethical hacking, security monitoring, analysis and resolution

Reinforce skills through practice using hands-on labs and Cisco Packet Tracer activities.

Get immediate feedback on your work through interactive quizzes and tests.

Prepare for the two CCNA Cybersecurity Operations Certification exams and validate your skills to employers.

Connect with the global Cisco Networking Academy community.
Cybersecurity and the Security Operations Center
Windows Operating System
Linux Operating System
Network Protocols and services
Network Infrastructure
Principles of Network Security
Network Attacks a deeper look
Protecting the network
Cryptography and the public key infrastructure
Endpoint security and analysis
Security Monitoring
Intrusion data analysis
Incident response and handling
At the end of the course you obtain the Cisco Certificate of Course Completions CCNA Cybersecurity Operations of the Cisco Academy Program.

Furthermore the course aligns to the industry exam topics SECFND (210-250) and SECOPS (210-255). Students can take their industry exams directly in our authorized Pearson Vue Test Center.
COURSE
BEGINNING
END
MODALITY
FEE
NOTE
CCNA Cybersecurity Operations
03/03/2020
05/05/2020
Evening Remote -

Tuesday and Thursday




(The last lesson in presence at our Academy)

€ 1.950 + IVA
Open Admissions
Application Form