Cisco CCNA Security Course
Implementing Cisco IOS® Network Security (IINS) certification exam (210-260)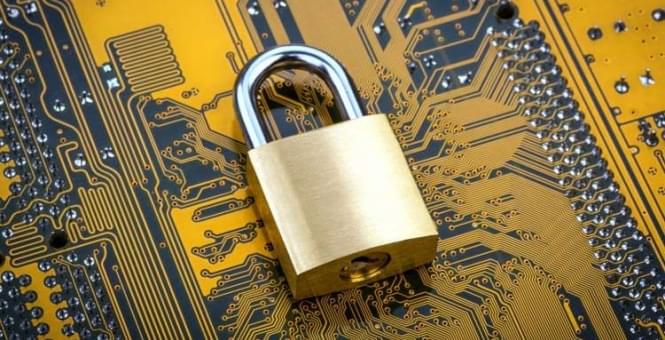 Cisco CCNA Security - Cisco Certified Network Associate Security

The Cisco Networking Academy CCNA Security course provides a next step for individuals who want to enhance their CCNA-level skill set and help meet the growing demand for network security professionals.
The curriculum provides an introduction to the core security concepts and skills needed for the installation, troubleshooting, and monitoring of network devices to maintain the integrity, confidentiality, and availability of data and devices.

CCNA Security includes the following features:
Students develop an in-depth, theoretical understanding of network security principles as well as the tools and configurations available.
The courses emphasize the practical application of skills needed to design, implement, and support network security. Hands-on labs help students develop critical thinking and complex problem-solving skills.
Packet Tracer simulation-based learning activities promote the exploration of networking security concepts and allow students to experiment with network behavior and ask "what if" questions.
Innovative assessments provide immediate feedback to support the evaluation of knowledge and acquired skills.

CCNA Security is a hands-on, career-oriented e-learning solution with an emphasis on practical experience to help students develop specialized security skills to advance their careers. The curriculum helps prepare students for entry-level security career opportunities Implementing Cisco IOS Network Security (IINS) certification exam (210-260) leading to the Cisco CCNA Security certification.
Various types of hands-on labs provide practical experience, including procedural and troubleshooting labs, skills integration challenges, and model building.
Common security principles
Common security threats
Cryptography concepts
Describe network topologies
Secure management
AAA concepts
802.1X authentication
BYOD
VPN concepts
Remote access VPN
Site-to-site VPN
Security on Cisco routers
Securing routing protocols
Securing the control plane
Common Layer 2 attacks
Mitigation procedures
VLAN security
Describe operational strengths and weaknesses of the different firewall technologies
Compare stateful vs. stateless firewalls
Implement NAT on Cisco ASA 9.x
Implement zone-based firewall
Firewall features on the Cisco Adaptive Security Appliance (ASA) 9.x
Describe IPS deployment considerations
Describe IPS technologies
Describe mitigation technology for email-based threats
Describe mitigation technology for web-based threats
Describe mitigation technology for endpoint threats
Lessons comprise both theory and practical aspects and include:
Live instructors' presentations at our facilities or based on BDL (Blended Distance Learning)
Exercises and e-learning at networking academy web site
Hands-on experience: exercises, case studies and troubleshooting on our lab equipments
COURSE
BEGINNING
END
MODALITY
NOTE
CCNA Security IINS 210-260
03/05/2019
04/18/2019
Evening -

Tuesday and Wednesday

Concluded
CCNA Security IINS 210-260
12/02/2019
12/06/2019
Intensive
Concluded
All the tests and the materials (curriculum on line) used in the course are in English.
The in presence lessons may be taught in English, Italian, Spanish or Portuguese.
English, Spanish or Portuguese courses may be organized under request.
| | | |
| --- | --- | --- |
| Course | Fee | |
| CCNA Security IINS | €1.950,00 + Iva | |
Our prices are in Euros and don't include VAT/tax.
Our fees include in presence lessons (live presentations, exercises and troubleshooting in our real equipments lab);
Access to the curriculum on line and on line exams for the self study and Certificate of course completion.
Transport, accommodation, meals and other supplementary expenses are not included in the training fees.
Admission requirements: Students interested in this course should have completed CCNA 1-4, or the equivalents.
CCNA certification is also desirable; however, it is not a prerequisite.
The admissions will be confirmed by email.
Application Form